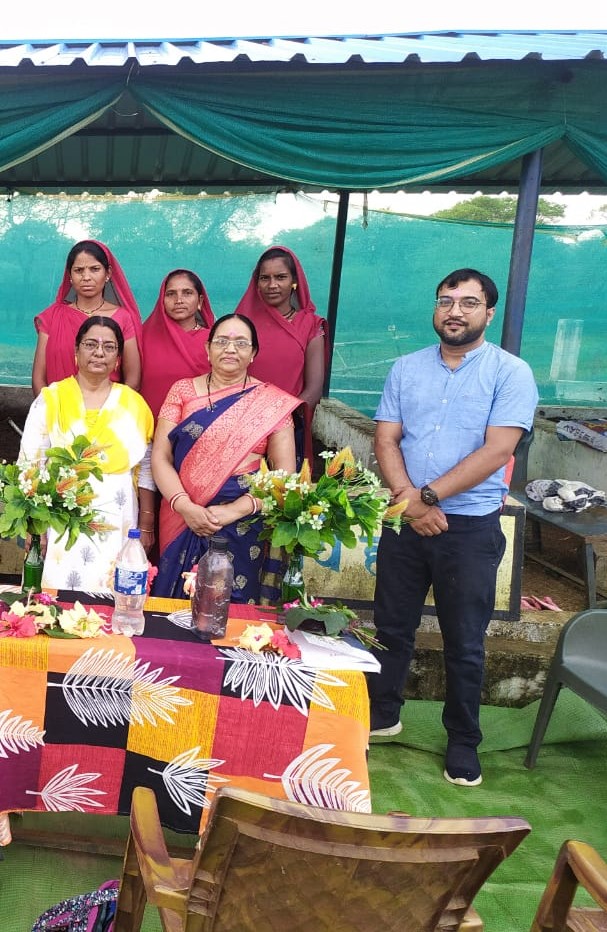 "Great Achievements come after Great Efforts and Sacrifices."
While we all understand the significance of India's fourth highest civilian award- Padma Shri, those earning it have pride in their eyes and an unsaid story behind it.
Social Pillars, while working on the ground reality and upliftment of the social scenario of the country, is putting all its efforts into unveiling the story of unsung heroes.
"Today, we are here with our first story!"
"The Padma Shri Honoured- Shamshad Begum."
The Co-founder and CEO of Social Pillars, Mr. Kamal Patel, visited Chhattisgarh, this renowned, skillful, and motivational Shamshad Begum's hometown, to relive her life events that added to the betterment of society.
Let's dive into the narration and understand what this small-town lady did to earn the reputable and esteemed award of India, 'Padmashri.'
Shamshad Begum- Indian Social Worker and Padma Shri Winner 2012:
Shamshad Begum was born and brought up in the small town of Chhattisgarh Balod District (formerly a part of Durg). 
She comes from a lower-middle-class and conservative family, facing significant struggles in her childhood. However, despite the misfortune, her mother took all the pains to make her six children study.
Shamshad Begum never got disheartened by any issues surrounding her. Instead, she took everything positively as life lessons and learnings. 
At a very young age, she decided that she would devote her life to society's well-being and to improving girls' lives by empowering them through education and skills.
Padma Shree Shamshad Begum- Turned Her Dreams Into Reality:
Many of us dream of improving society, but it remains only in our thoughts for most of us. Well, Shamshad Begum is a changemaker. With all the pain in her heart and unshattered thoughts of improving society, Shamshad Begum could accomplish her ideas with the 
 support of her life partner, Respected Rafiq, who always stood by her in the good and the bad.
What Did Shamshad Begum Do?
Shamshad Begum was a social activist from a very young age. She was not a silent observer, but her mind was constantly engaged in planning social welfare.
Shamshad Begum is a Renowned Social Worker known for her unmatched contribution in the field of education and for improving the condition of scheduled castes and scheduled tribes.
Unveiling the Journey of Her Endless Social Contributions:
Out of many contributions to society, each one holds the importance of one above another. Here, let's acknowledge each of them one by one.
Founder and Ideator of The Concept 'Mahila Commando' :
To end the crime in and around her hometown in Chhattisgarh, Shamshad Begum introduces the concept of Mahila Commando. Herein, women are given training as Special Police Officers (SPO) by the authorized Police Department. 
Mahila Commando is the peaceful commando cell that practices non-violence and carries the cue in hand for self-protection. The special commando troop conducts a check across the town in the late evening hours and stops unethical practices wherever and whenever possible.
This practice has reduced the excessive consumption of alcohol and domestic violence. Shamshad Begum wishes to expand Mahila Commando in all the possible parts of the country and stop all types of abuses.
Improved The Overall Educational Scenario:
She was associated with the National Literacy Mission Programme in 1990 in Durg District. At the time of association with this educational initiative, the women's literacy rate was around 52%, and within a decade, it shot up to 75%.
It was an outstanding achievement in itself. She continues to keep her efforts up for the educational rights of the girl child and make them independent.
Associated Women With Digi Banks:
Shamshad Begum created a remarkable difference in raising social standards and women's empowerment in Chhattisgarh. She shared the importance of savings with women and connected them with Digi banks.
The small contribution of several years has made those women financially strong, and their savings are multiplied by billions. 
Today, these women are not only financially independent but capable enough to offer employment to the men in their families.
Well, savings with Digi banks was just the beginning. She was unstoppable in raising the social standards of women and making them capable instead self-sufficient.
She helped more than 12000 women in 163 villages in Chhattisgarh to acquire different skills and work towards improving their economic standards. They use their saved funds to run their self-help groups and multiply their earnings if required; they seek loans from banks and make their business flourish.
Shamshad Begum successfully set up 1000+ Self Help Groups in Balod District alone.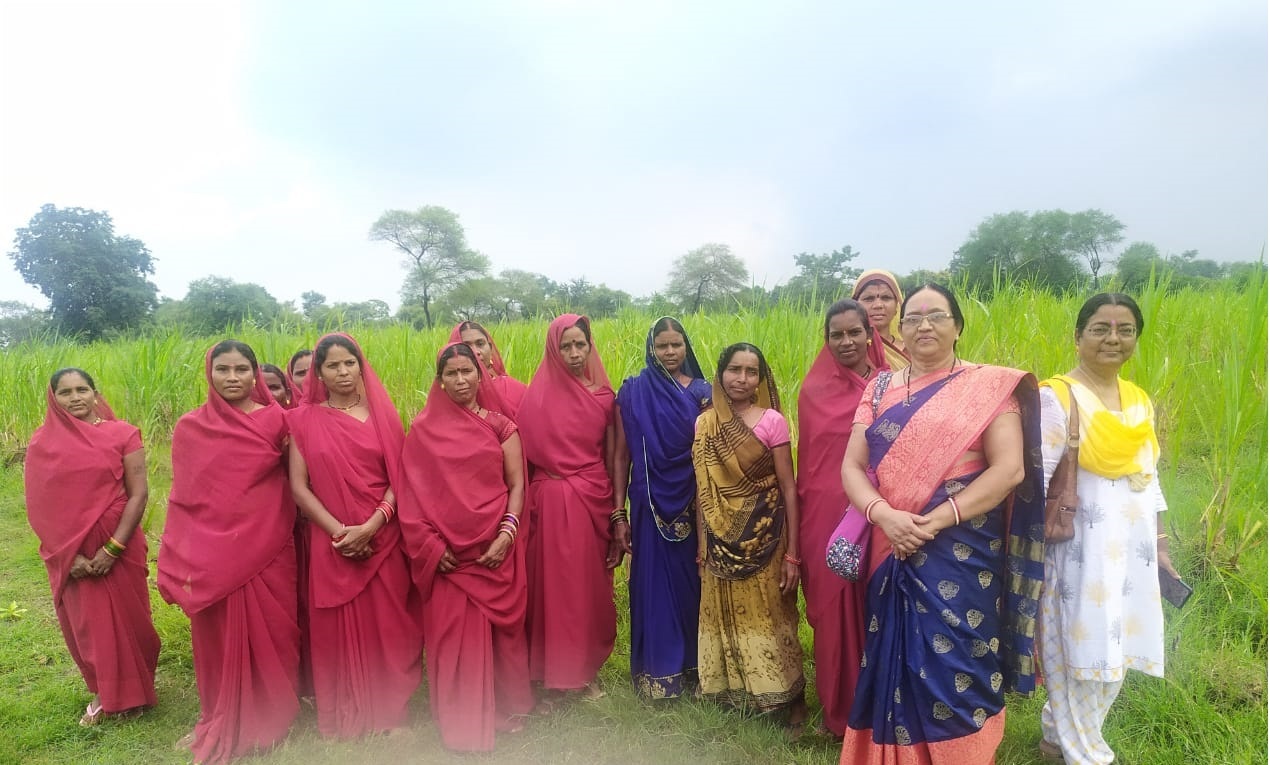 Working Together With Social Welfare Groups:
Along with her self-determined attitude toward enhancing social upliftment, her association with different social welfare groups like Sahyogi Jan Kalyan Samiti- An Organization for Women and Child Welfare, and National Bank for Agriculture and Rural Development (NABARD) added wings to her dreams.
For devoting her entire life toward social welfare, she was honored with different rewards from time to time.
Awards & Recognitions- Shamshad Begum:
Apart from being honored with Padma Shri in 2012, she has received several regional and national awards from time to time.
Some of the prestigious awards of her lifetime include:
Surya Dutta National Award

Bhagwan Mahavir Award

Stree Shakti Samman 

Naari Shakti Samman

Mahatma Jyotiba Phule Award, and 
The list is never-ending.
She deserves unstoppable praise and applause for her unparalleled contribution to society.
Shamshad Begum- Living a Life With Purpose
Shamshad Begum has led her entire life for a purpose, and that is child education and women empowerment.
She ensured that the struggles her mom faced as a mother and her siblings faced as children should not affect any other family.
Honorable Shamshad Begum is a true example of leading a meaningful life with a motive for social upliftment, and not only for herself.
Team Social Pillars salutes her social contribution.
Stay Tuned for our Next Inspirational Story in The Series. We Ensure We Will Unveil The Real Ground Stories of Great Indian Unsung Heroes.